How Economy + Education Can Bind BRICS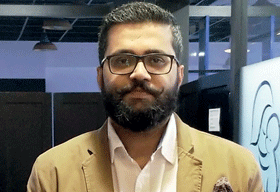 Headquartered in Mumbai, CEDP is one of India's best skill-based institutes which provides training in the areas of Paramedical, Automotive, Hotel Management, Industrial Safety, Financial Accounting & Management and other areas.
India has become the fastest growing economies among the BRICS countries according to an analysis undertaken by PHD research bureau. India stands No. 1 in the ease of doing business as per logistics performance index, Global Innovation index, Global Retail Development Index, Global Competitiveness index and Global gender gap Index.
The five BRICS countries have started a process of calling-up investment & teamwork to deliver quality higher education to around 40 percent of the world's tertiary students. The number of higher education students has improved dramatically over the years, with Brazil, China, India and the Russian Federation. Brazil with a population of 200 million and aims to increase its gross enrolment ratio in higher education to 50 percent of the population aged 18-24, and the net enrolment ratio to 33 percent by 2020.
Improving Higher Education
With more than one in three students in the world today living in a BRICS country, a major challenge is not just continuing massification, but at the same time enhancing quality through establishing centres of excellence. As part of its efforts to improve the quality of higher education, Brazil plans to award 60,000 masters degrees and 25,000 doctorates locally every year by 2020. Through the government's Science without Borders initiative,100,000 Brazilian students mostly in science, technology, engineering and maths fields are being awarded full scholarships to study abroad.
The expansion of quality postgraduate studies in science & technology is also intended to increase the presence of Brazilian researchers and students in leading institutions in other parts of the world. The ambition of China is also to have world-class universities and be a powerhouse in the global higher education landscape by 2020. Since the beginning of BRICS, India has played a significant and dynamic role; it assigns high status to the BRICS forum for endorsing global economic growth, peace and stability.
Working Together
BRICS countries have formed a new model for shared benefits cooperation amongst the
evolving and developing economies, since the mechanism was established in 2006,it has helped improved the picture amnesty of developing countries and in the International monetary fund and the world bank in the recent years. The forum has helped member countries coordinate approaches in tacking challenges confronting the global economy. Currently, the combined GDP of BRICS is almost equal to that of U.S. and is more than 90 percent the size of U.S. output. The economies of BRICS countries complement each other, while India and China are the largest consumer of energy, Russia and Brazil are happened to the largest energy producers.

"With BRICS leaders confirming that the development program beyond 2020 should safeguard reasonable, comprehensive and excellence education and lifetime learning for all"

BRICS countries have stepped-up student mobility not just among themselves, but also in providing opportunities for their students to seek quality education in the global higher education market. However, in the last 10 years,the BRICS alliance has increasingly become an important destination for foreign students with Russia currently hosting the largest contingent of 174,000 students, China 99,000, South Africa 70,000, India 31,000 and Brazil 14,000.

BRICS is also making use of UNESCO-backed regional conventions on recognition of degrees and other academic qualifications in higher education. In order to build a stronger global presence in cross-border education, BRICS countries have started positioning their universities to open branches overseas and to undertake international exchanges. In this regard, in the last few years China has elevated the number & quality of its Confucius Institutes that are the conveyors of Chinese language and culture abroad. BRICS countries are also determined to increase international aid to education, in order to build linkages with other developing and emerging countries.

BRICS Performance
India has played an important role in setting-up of the new development bank. The establishment of the bank has not only boosted the development of the five member countries, but it also injected fresh driving force into the mechanism leading role in South-South cooperation. Overall exports from India to BRICS soil upswing up to 7.5 percent in the first quarter of 2018.

While there is no doubt that BRICS have made progress in higher education, there are still many obstacles to their ambition to achieve world-class status. The BRICS countries will need to focus sharply on the quality & equity of education in the quest for academic excellence in higher education. So far, many South African students are lagging behind in numeracy and literary skills, while India's success in expanding access to education risks being undermined by inadequate education infrastructure and poor teaching

Even though education is compulsory in Brazil until the age of 17, statistics show that most children do not progress beyond lower secondary school, denying them access to higher education and the skills needed for decent jobs and labour productivity. The BRICS countries are also confronted with deepening disparities in the quality of schooling at all levels, especially between rural and urban areas and in schools serving poor households.

BRICS countries have the potency to meaningfully increase the profile of education in intergovernmental fora such as the United Nations, the G20 and regional meetings – and hence catalyse superior political & financial support for education. In specific, by defending the Muscat Agreement, which suggests a global goal and aims for education post-2015, BRICS could play a vital role in safeguarding a strong promise to education in the future growth agenda. With BRICS leaders confirming that the development program beyond 2020 should safeguard reasonable, comprehensive and excellence education and lifetime learning for all.