Creating new benchmarks by Reinventing Education in preschools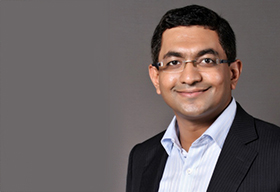 Over the years there has been a massive transformation in the pre-school environment that is providing holistic learning to the child.With an emphasis on child development, security, hygiene and establishing a close rapport with the parents of each child, preschools have transitioned into the child's second home where they enjoy the same level of security, comfort and affability.
The need for e-learning in India is surpassing the largest markets in the US and other developed countries. The biggest differentiator among pre-schools is their curriculum.EuroKids launched its 7th curriculum version recently, which means the curriculum has been revised seven times in the last two decades with an aim to keep the pre-school learning techniques in tune with the demands of changing times. 3D technology, experiential learning and other technologically advanced methods have become a part of pre-school learning to make learning fun, interactive and impactful. The real need of the hour is grooming children to learn and think analytically and logically, ensuring they reach a stage where they can focus on holistic learning rather than just concentrating on traditional learning. In the current environment of gadget-savvy kids, the attention span of kids has decreased drastically, thus developing attention span among children has become another major point of progress in pre-schools. This is achieved through Innovative learning methods which have been designed to make learning exciting and engaging.

Based on the acquired skills as set forth by the Centre on The Developing Child at Harvard University, which focuses on developing 'Executive Function Skills' (EFS), that are crucial for building positive behaviour in children from an early age, the adoption of these skills into the regular curriculum has really changed the learning experience of Indian students at pre-schools. Leading pre-school chains in the country have adopted these methods to develop their curriculum. Specially designed learning kits which help in developing reading and speaking skills have become the norm of the day.

I would also like to emphasise that the benchmarks are set for the process of learning which should be conducted in pre-schools, keeping in mind that this is a tender and crucial learning age. Thus the need for continuous innovation and evolving new methodologies is necessary to meet the requirements of modern age kids. The pre-schools in India understand this need and have progressed well in the last two decades, gearing up to provide the best learning experience to young children.